Obituary for Michael Troy Logan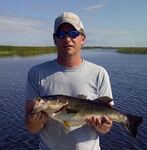 Michael Troy Logan, 47, of New Castle, went home to be with his Lord and Savior on Saturday, July 25, 2015.

He was born in Roanoke, and had been an area resident all of his life. Mike was a graduate of Glenvar High School, was the owner and operator of MET Machine, Inc., and was a member of the First Baptist Church of New Castle. He was an avid Bass fisherman, spending hours on end at Philpott Lake, but most especially, he was a soldier for Christ, using his passions and talents to win souls and help lead people to the Lord.

A loving husband, father, son and friend, he is survived by his loving wife, Holly Fields Logan; three sons, Carter Logan, Troy Logan and Connor Carper; a daughter, Emily Logan; granddaughter, Ka'Miyah Goode; his father and step-mother, Larry and Marsha Logan; mother, Susie Johnson; three brothers, Paul Logan and wife Kim, Michael Phillips and wife Becky, Chad Phillips and wife Maria; several nieces and nephews, and many, many friends.

Funeral services will be held at 11 AM, Thursday, July 30, 2015 at the First Baptist Church in New Castle. Rev. Kevin Altizer will officiate. The family will receive friends from 6 to 8PM, Wednesday, July 29, 2015 at John M. Oakey & Son Funeral Home, Salem. An online guest book is available for family and friends by visiting www.johnmoakey.com.